Chiropractic Care Center & Massage Therapy - Vancouver, Washington
We proudly serve the Vancouver and Camas area
If you live in Clark County, Washington and interested in finding out if chiropractic adjustments are the right path of treatment for your pain? Give Chiropractic Care Center & Massage Therapy a call at (360) 954-5111 to set up a Consultation. And if you ever have any questions or concerns about your treatment, do not hesitate to ask any of our chiropractor during your visit.
Meet our Vancouver Doctor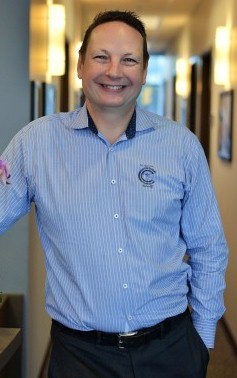 Dr. Scott has been practicing in Clark County since 1993. He attended Western State Chiropractic College, where he received his Bachelors of Science and Doctorate of Chiropractic. He is currently a member of The Washington State Chiropractic Association, Clark County Chiropractic Society and held a position as President of The Clark County Chiropractic Society. He is also certified by the National Board of Chiropractic Examiners.
Dr. Scott specializes in Family Wellness. He enjoys helping his patients and their families increase the quality of their lives naturally and reducing the need for painkillers. Many of Dr. Scott's patients have been with him since his practice first opened in 1993 and they continue to put their trust in him for themselves and their entire families. He has over 20 years of experience correcting subluxations and maintaining spinal alignment, using advanced techniques.